Surreal Railroads
New York Botanical Garden
Holiday Train Show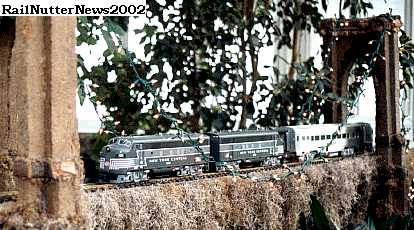 G scale trains run on 1,200 feet of track in the conservatory
of the NY Botanical Garden. Above, NY Central 'crosses the
Brooklyn Bridge' in a fantasy scene created by artist Paul Busse.
Imagine the New York Central rumbling across the Brooklyn Bridge; 2 FL9s pulling silver streamlined observation cars; high above the 1799 version of Gracie Mansion. The incredibly detailed bridges and buildings are all made of plants, leaves, nuts, seeds, berries, bark, and twigs; created by a backwoods artist from Tennessee. This is what one sees at the annual Holiday Train Show at the New York Botanical Garden; in the Bronx; accessible by train.
CLICK PHOTOS FOR LARGE WIDE ANGLE VIEWS


CLICK PHOTOS FOR LARGE WIDE ANGLE VIEWS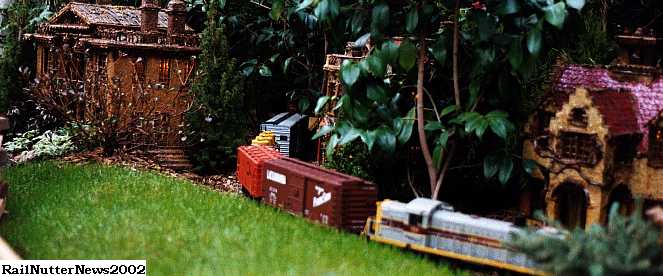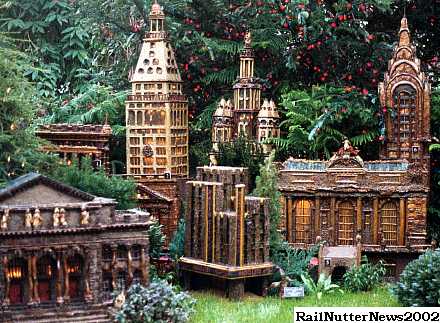 CLICK PHOTOS FOR LARGE WIDE ANGLE VIEWS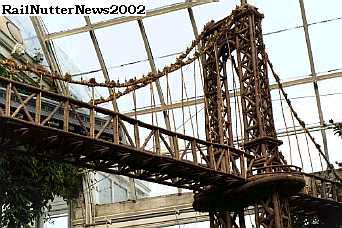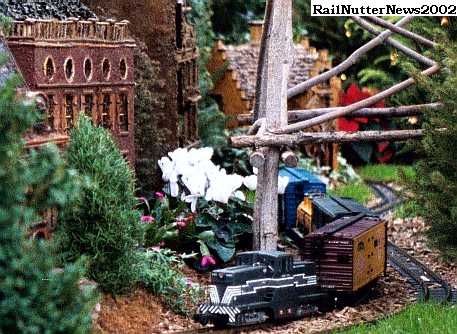 CLICK PHOTOS FOR LARGE WIDE ANGLE VIEWS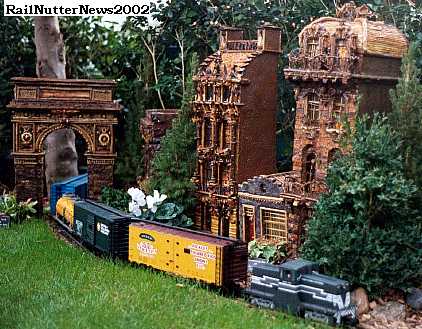 CLICK PHOTOS FOR LARGE WIDE ANGLE VIEWS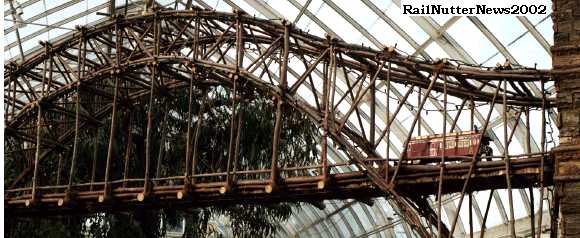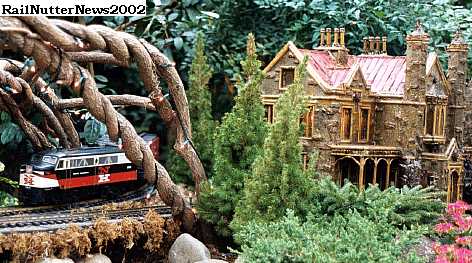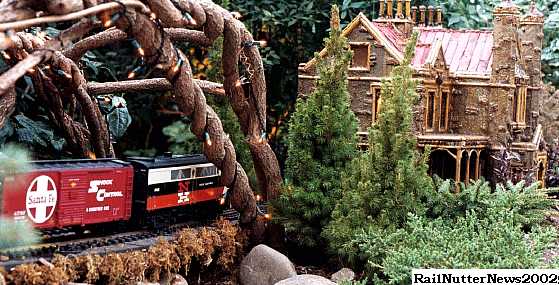 CLICK PHOTOS FOR LARGE WIDE ANGLE VIEWS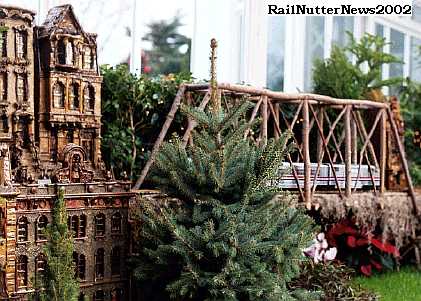 Link: New York Botanical Garden